SURF EVOLUTION
Your favorite surf school in Seignosse
Beginners and kids lessons always take place at low tide in order to ensure maximum safety precautions. Intermediate surf training and video coaching are held in relation to the waves and sandbanks. All our prices include the loan of the equipment according to your level and morphology.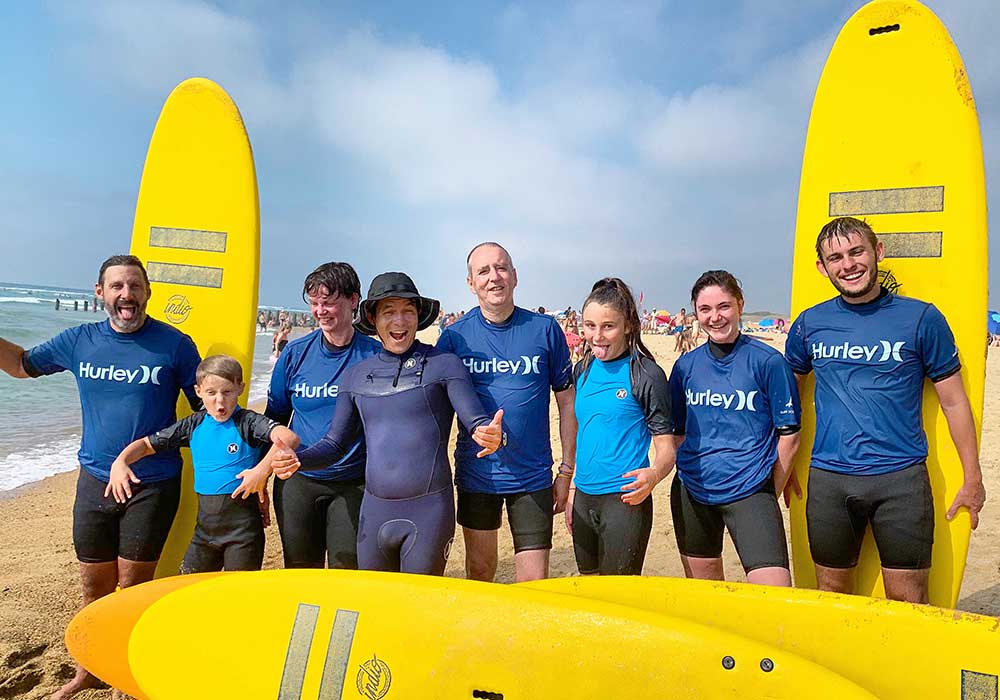 Adult Group
Duration 1h30, 8 people maximum
Discovery session (1 surf lesson) : 40€
Course 3 lessons : 115€
Course 5 lessons : 175€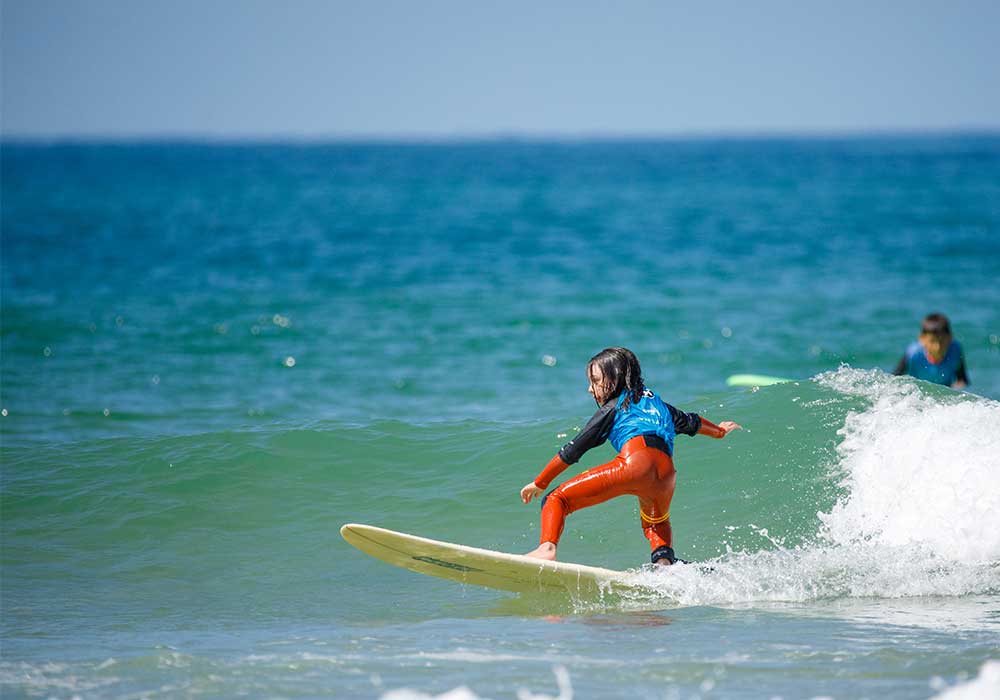 Kid Courses
Duration 1h00, 8 people maximum
Discovery session (1 surf lesson) : 35€
Course 3 lessons : 100€
Course 5 lessons : 150€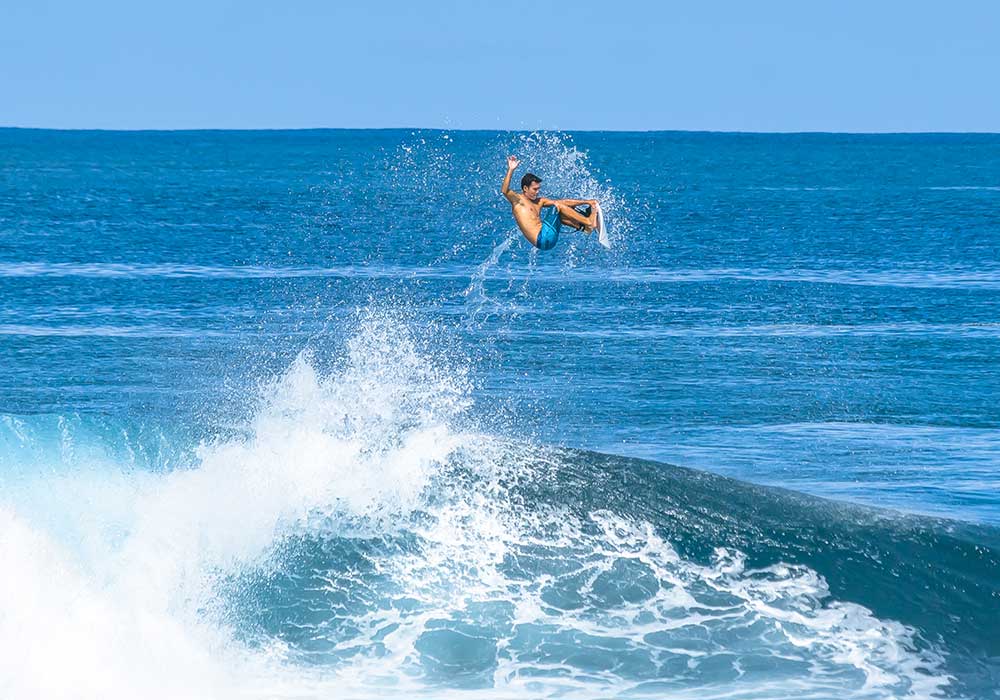 Video Coaching
Duration 1h30 surf session + 30 – 45 min of video analysis, 4 people maximum
1 lessons : 75€ / pp
Several sessions, please contact us for a special offer.
Adrien RAPP Surf Evolution, is a new surf school located in "Surfers' Paradise" in the Southwest of France in the Landes region (Hossegor & Seignosse). We are inspired by the Californian "Surf Spirit": some boards, a van and the surfing adventure begins…hitting all the world famous surfing hotspots! Surf lessons take place in slightly less populated areas in order to maximise, progression and personal goals.
What makes our surf school unique?
Our aim is to improve your surfing skills and your knowledge of the ocean, by expanding and broadening your practical and technical skill base. It is important to note the dangers of the ocean! Therefore, it is paramount that surfing is practised in the safest and best possible conditions. That is why we schedule our surf lessons in relation to the tide, the swell and the waves.
Partnerships
School in partnership with Hurley and Avène suncream
Different ability groups
Groups according to levels: beginners, intermediate, advanced
Customization
We offer flexible training sessions to meet your specific needs and requirements.
Feedback and Evolution
Our aim is to establish a good long standing relationship with all of our fellow surf trainees and help them to become first-class confident surfers!
Adrien Rapp,
your surf coach
I am a professional surfer born on the island of "La Réunion". Surfing has been my one and only passion since I was a young boy of 6 years old. I now have over 30years surfing experience!
With me you will benefit from having a professional coach who is ready to teach and listen to meet all students' needs and ability levels. I am flexible and adapt to all audiences. I will be sure to motivate you throughout your progress!
Awards
Triple France Championship winner
European Champion (Team)
10x Champion of "La Réunion" (Francophone country)
10th World Juniors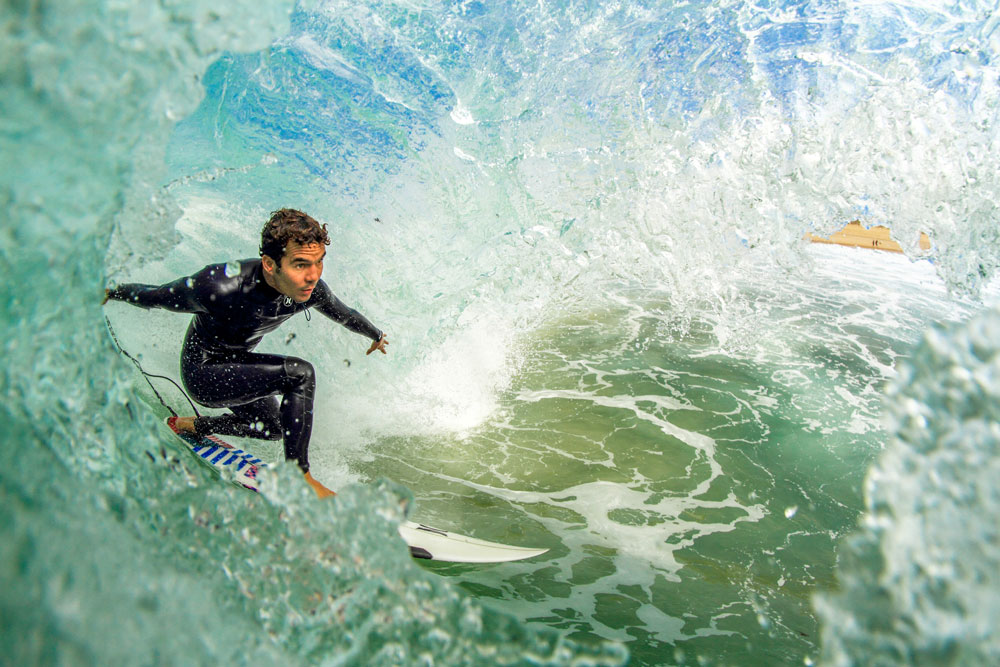 Thanks to Surf Evolution you will benefit :
A passionate and experienced instructor with more than 30 years of high-level surfing, state graduate of the French Surf Federation,
An efficient, user-friendly framework adapted to your surfing abilities,
Small groups,
Personalized follow-up from the beginner to highest level.
Surf Evolution x Hurley
Our surf school is a partner of the surf brand Hurley which provides top-of-the-line equipment for all our surf courses.

"Amazing surf school with lots of heart, super organisation, a great teacher and high end equipment. Adrien taught our 6 year old daughter in a very calm, patient and on the same hand enthusiastic and professional way how to surf in just a few days. The group size was perfect with just 3 kids in the class to create a great team spirit, on the last day Adrien even went with our daughter by herself after the other 2 kids left earlier. Our daughter had lots of fun and felt safe and confident while surfing - every time she fell in the water her head popped up with a big smile on her face. She loves surfing and can't wait to come back to Adrien's surf school next year."
Zizi
"Adrien and Marie are were the sweetest people. Beside that, Adrien delivered the best coaching I ever had."
Marco
"Adrian is a fantastic surfing teacher who does not simply run a standard program but adapts his training according to ones individual capabilities. He varies methods and gives many many hints on how to improve. He motivates by encouraging and always stays cool and easy. You have a lot of fun with him in the surf."
Jürgen
Surf courses take place according to the tide, waves and your surfing skill. It is necessary to contact us in order to organize your surf session. By phone
+33 6 62 91 50 55
or via the contact form below.